Green Line Automotive
Joins Karam in Chicago
MOORSEVILLE, N.C. - Green Line Automotive and Alpha Prime Racing are delighted to announce their associate sponsorship of Sage Karam and the No.44 Chevy Camaro for the inaugural NASCAR Xfinity Series race at the Chicago Street Course.
Green Line Automotive is proud to continue its unwavering support of Sage Karam in the NASCAR Xfinity Series. "I'm proud to once again welcome Green Line to my partner lineup. Brent and his team continue to support me in my endeavors in NASCAR and I'm grateful for this relationship that continues to grow," said Karam, driver of the No.44 Green Line Automotive Chevy. This partnership marks Green Line Automotive's third consecutive year as a proud track partner of Karam.
Brent Rogers, Vice President and Managing Partner of Green Line Automotive expressed his enthusiasm about joining Sage Karam and Alpha Prime Racing once more. "We are excited to team up with Sage Karam and Alpha Prime Racing once again, and it's even more special to do so in our home city of Chicago. We look forward to an exhilarating race!" Rogers said.
Don't miss the live coverage of The Loop 121, which will begin at 4:00pm EST on Saturday, July 1st, airing on USA Network.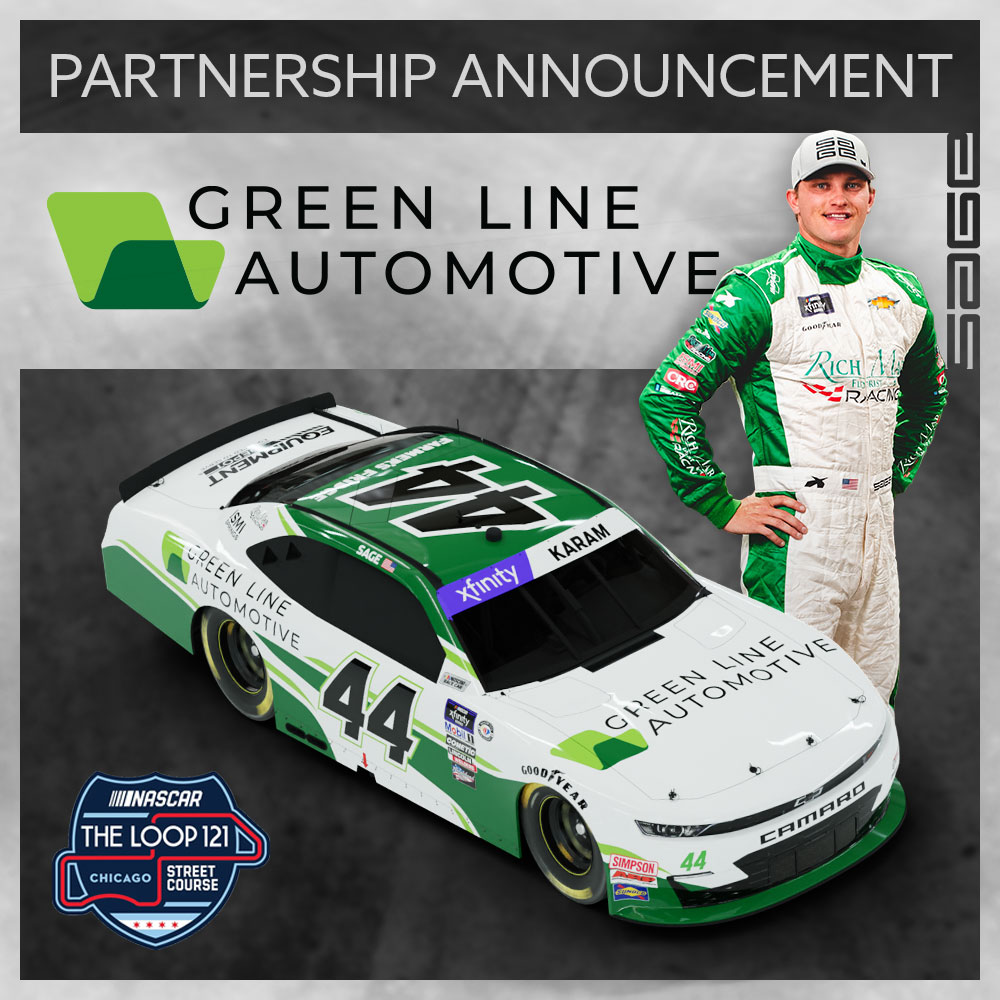 ---
Want to connect about your Digital Strategy?
Fill out the form below and someone from our team will reach out to you to set up a time to connect.