DATA STORAGE & WAREHOUSING
At Green Line Automotive, we are committed to helping our clients manage their data effectively. Whether you want to securely store your data, analyze performance insights, or just learn a little more about Google Analytics 4 (GA4), we are here to support you during the transition from Universal Analytics to GA4.
REQUEST OUR WHITE PAPER + PRICING BELOW
STORE, PROTECT & RETAIN YOUR DATA
Experience secure and reliable data storage with Green Line Automotive. Our cloud-based system keeps your valuable data accessible at all times while meeting compliance requirements for many industries. By storing historical Universal Analytics data in our system, you won't have to worry about managing your own storage and can analyze past trends and gain valuable insights for future business decisions. And for those migrating to Google Analytics 4, our service provides a seamless transition by offering year-over-year metrics for the historical data you're storing.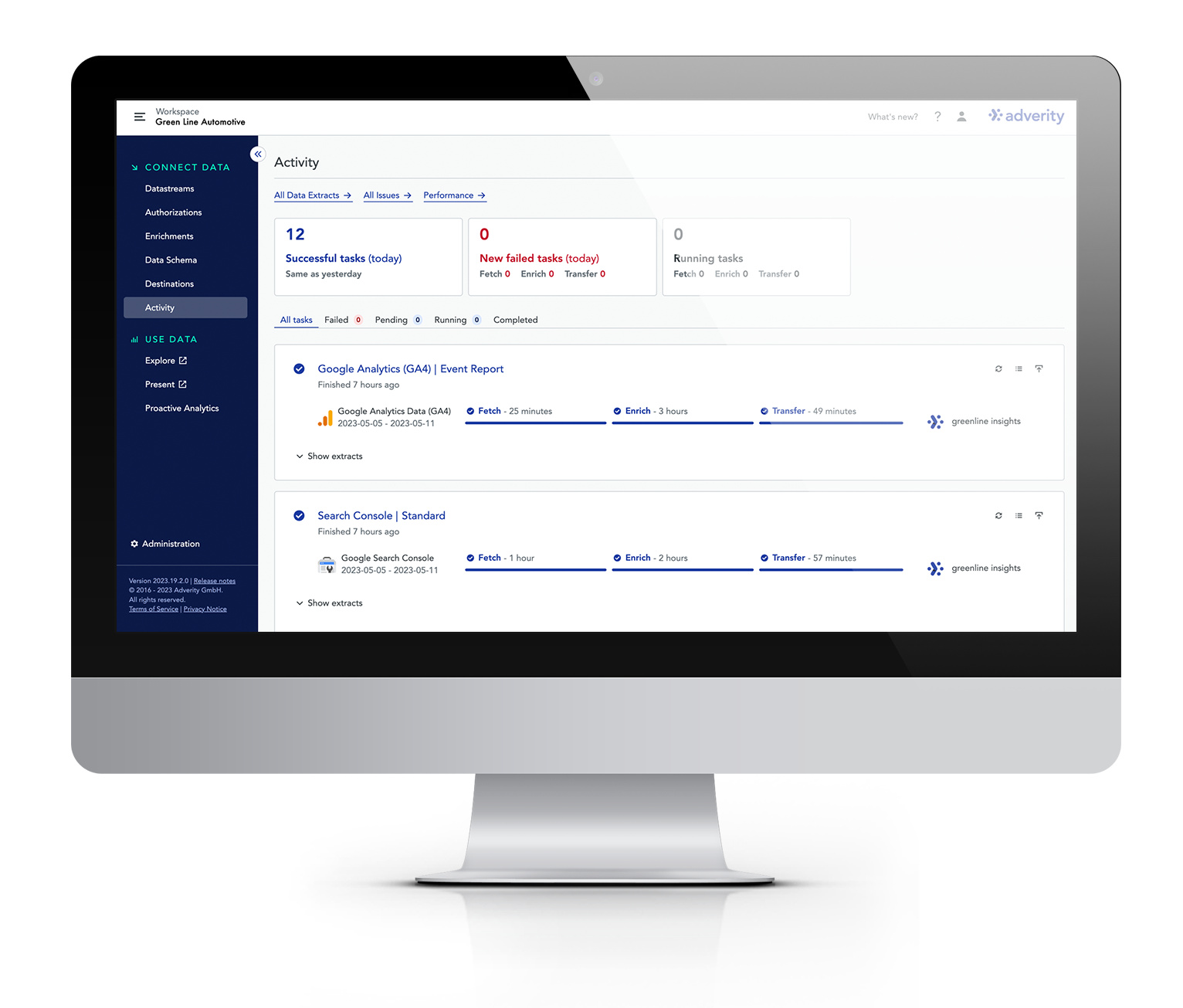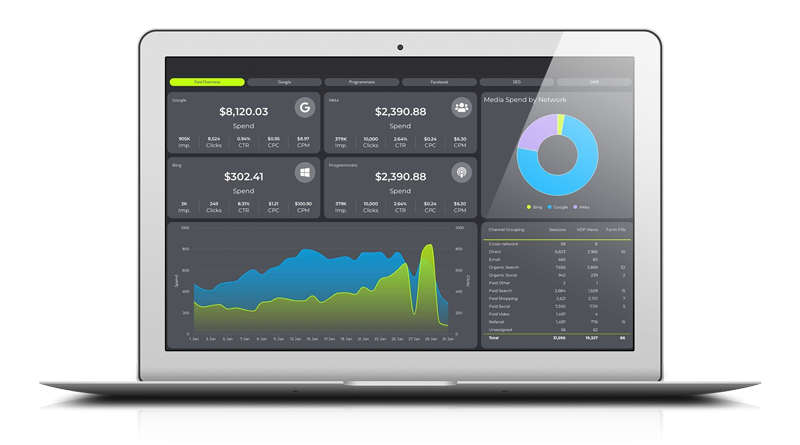 OUR SOLUTIONS
We offer two flexible solutions to help you retain and access your data.
Cloud Storage: Store your historical Universal Analytics data in our secure and reliable cloud-based system, which you can access at any time.
Advanced Storage & Reporting: Integrate your Universal Analytics data with Green Line's reporting system, which not only allows you to retain this data but also provides you with valuable insights such as year-over-year metrics. You'll be able to access your data at any time and gain important performance insights even after the migration to GA4.
With our data storage service, you can have peace of mind knowing that your data is safe and secure, and you'll have access to the information you need to make informed decisions for your business.
REQUEST OUR WHITE PAPER + PRICING
Fill out the form and one of our team members will send you our Data Storage + Warehousing Information Sheet that includes pricing.