ORGANIC SOCIAL MEDIA
58% of people say they visit a brand's social pages before visiting their website. Organic content is the content consumers see when they visit your automotive dealership's social pages.
SELLING IS FOR ADS
GREEN LINE ORGANIC SOCIAL focuses on sharing content that your existing follower and prospects find valuable. We tell stories, educate, and inspire with valuable content that will help viewers get to know, trust, and feel connected to you and your dealership.
We start with an extensive audit of both your and your local competitors social media platforms.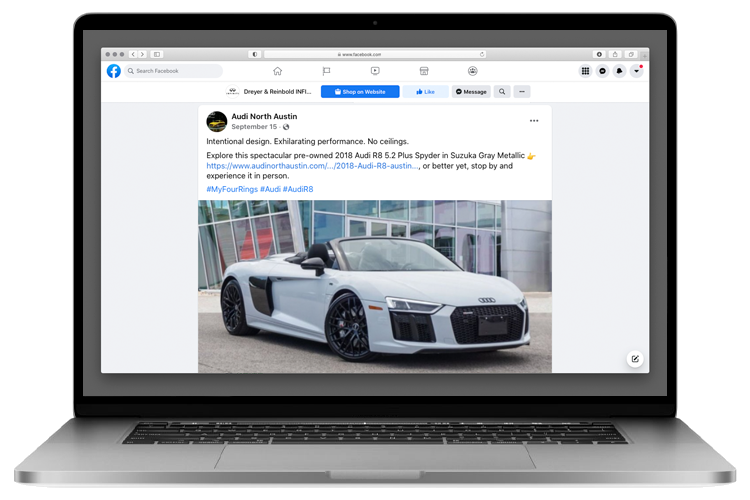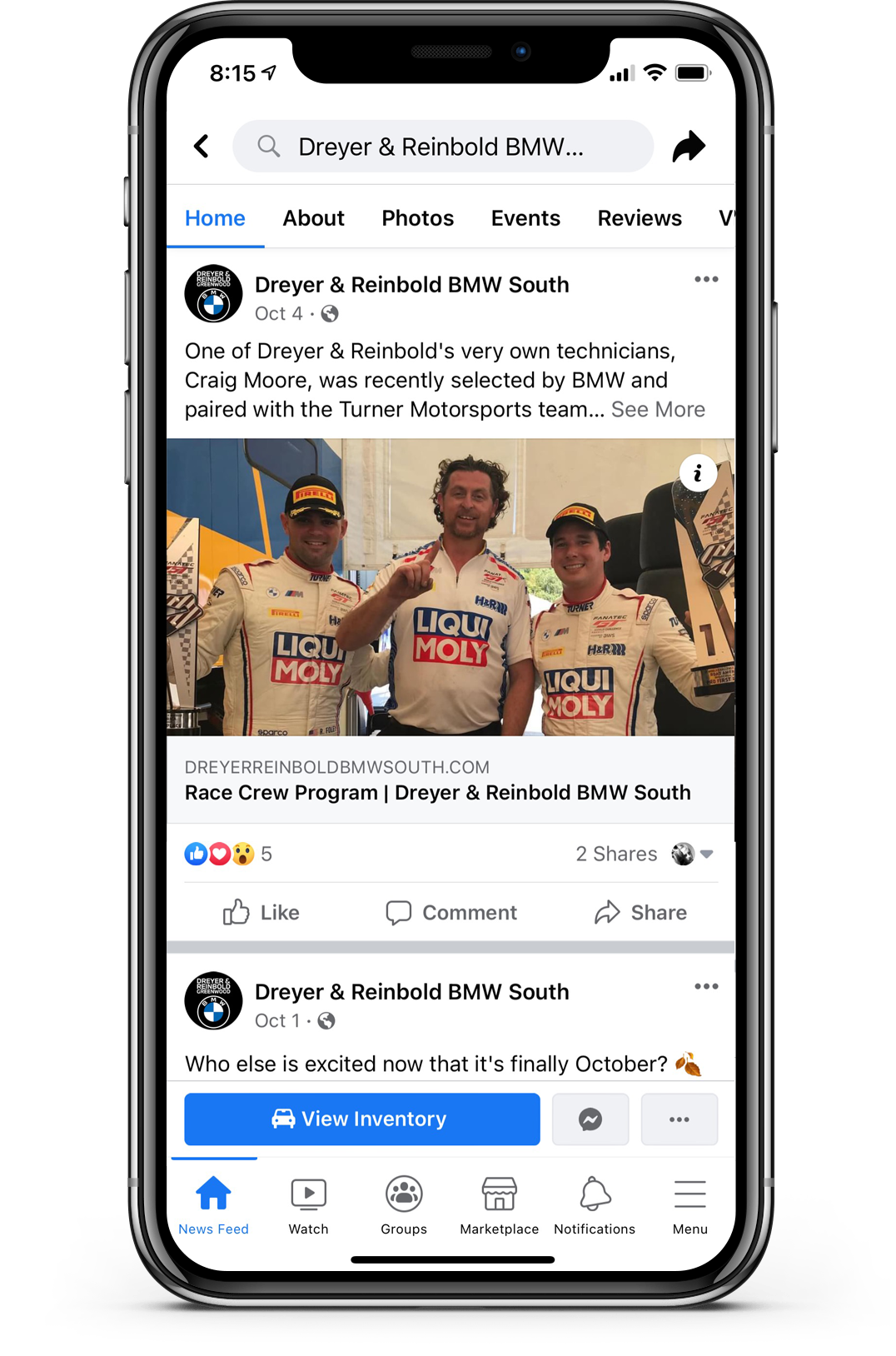 GREEN LINE CREATIVE
Our Creative team updates any branding, profile photos, and cover images to reinforce your dealership's brand and maximize your brand's personality.
ORGANIC SOCIAL
Our Organic Social team works to showcase who you are, your passions, the people behind your business, and your values.
REINFORCE YOUR BRAND
What do you want people to know? Green Line Organic Social analyzes your social presence to see if those things come across in your existing content. We then generate content that showcases what you do and what you stand for. We make sure your personality, messaging, and mission is clear.
HOW WE DO SOCIAL MEDIA BETTER
SMARTER LOCATION
TARGETING
Use competitive mobile conquesting and market share analysis to see your foot traffic in the context of the whole market.
ADVANCED
AUDIENCE DATA
Reach in-market customers, active shoppers and owners of specific body styles, makes and models with our enterprise-level audience database.
AUTOMATED
INVENTORY FEEDS
Ensure your ads are always relevant and timely with our integrated feed approach to social media.
CONTACT US TODAY
Fill out the form and one of our team members will reach out to discuss how GREEN LINE AUTOMOTIVE can help drive customers to your dealership.