AUTOMOTIVE SEARCH ENGINE OPTIMIZATION THAT WORKS
SEO is the best traffic you can get to help sell more cars online in an inexpensive way. Help buyers find your automotive dealership online, growing your reach and competitive advantage. Our custom landing pages, OEM specials integration, and technical expertise will keep your dealer ahead of your competition for years.
Contact Us Today or Schedule a Free SEO Audit to see what the Green Line Automotive is the SEO Company for your dealer.
IMPROVE USER EXPERIENCE
Optimizing your auto dealership website isn't just about keywords. We'll create real engagement with customers through quality content that doesn't just describe your vehicles, but help sell them.
BUILD ORGANIC AUTHORITY
Eliminating technical issues on your site ensures that it scores as highly as possible on search engine metrics to increase its chances of rising through the search engine rankings. We'll also help you get mentioned on respected websites and referred by outside sources, building your SEO domain authority to boost organic rankings.
MAKE TECH WORK FOR YOU
We constantly seek out and leverage the most revolutionary technology and algorithms that drive automotive SEO growth. For example, voice search is the cutting edge in organic search— we'll optimize and structure your content to excel in voice search rankings through structured data.
DYNAMIC SPECIALS PAGES BUILT TO RANK
We'll build fully custom pages for your site that are optimized for search, combining consistent visual assets, campaign offers, localized content, internal links, and a lead form designed to create conversions. Plus, pages are constantly updated to rank even better in search.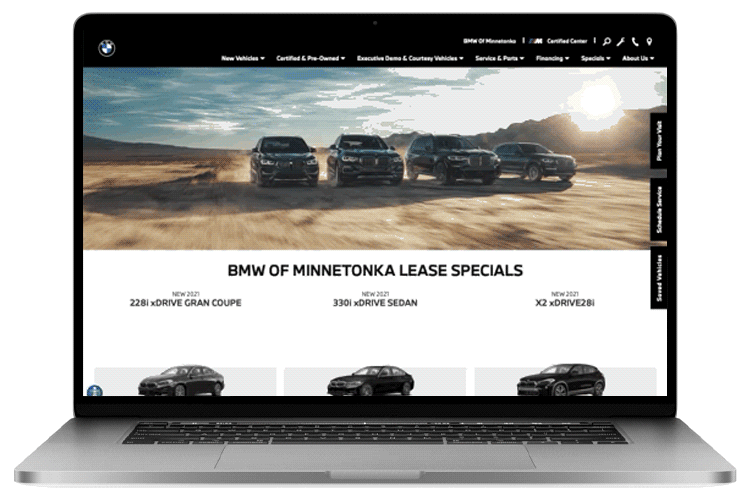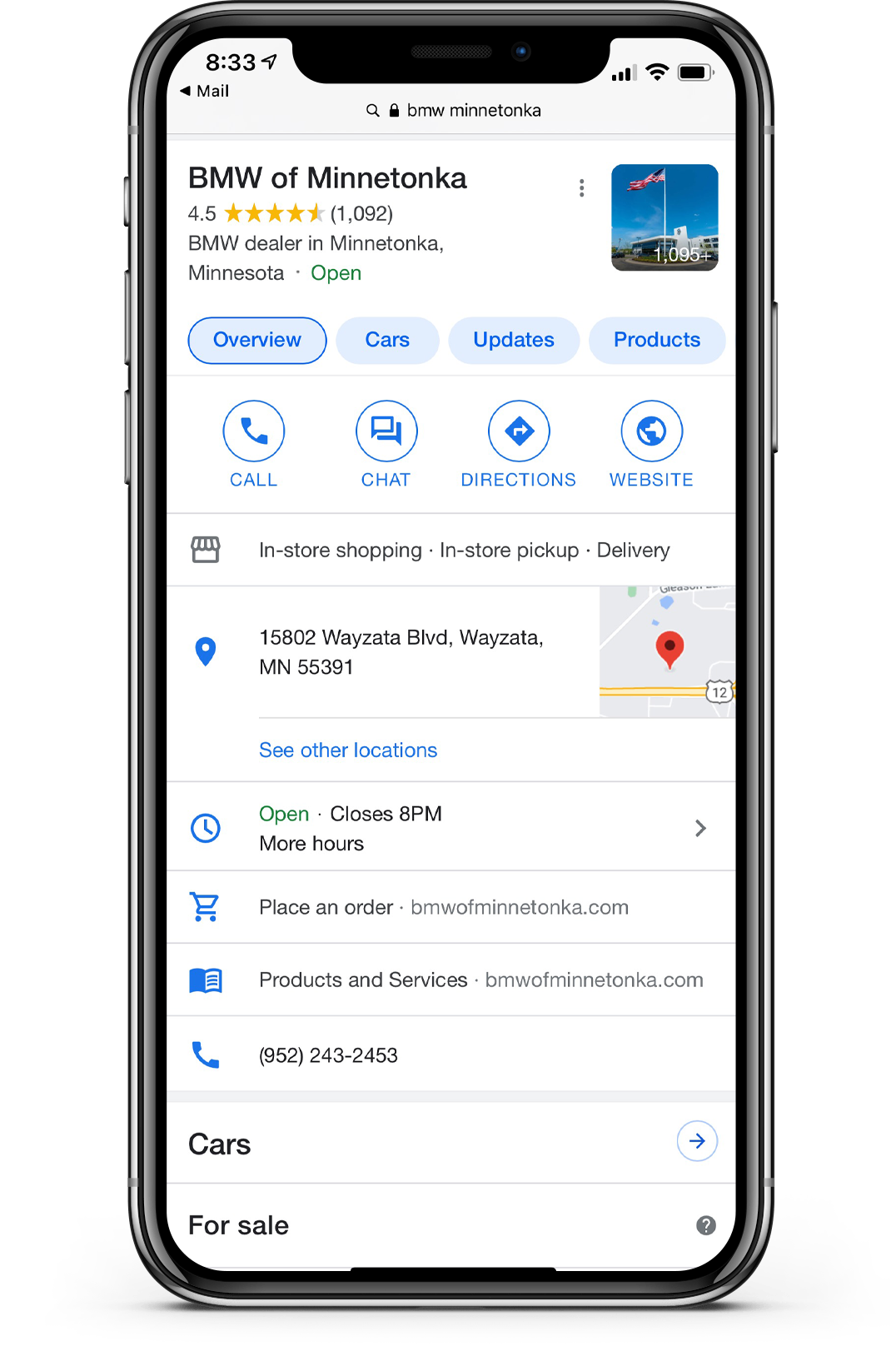 GOOGLE BUSINESS PROFILE OPTIMIZATION
Google Business Profile (GBP), previously known as Google My Business, is essential to drive that final click. Include your inventory on Google through your Google Business Profile. By activating Vehicle Listings through Green Line Auto, Google users can search, filter, and easily learn more about cars for sale on Google, giving your dealer's GBP or Google Business Profile extra visibility. We'll create a separate Service and Parts listing to send your customers to the right departments, add Google posts and products each month with relevant specials, and report all results each month to constantly optimize your dealership's marketing spend.
TRACK EVERY DATA POINT TO MAXIMIZE RETURNS
Miscategorized and misunderstood website traffic is a major drain on your marketing dollars. Proper conversion setup and pixel management, combined with machine learning and A.I. ensures the highest possible accuracy and efficiency in data management.
CONTACT US TODAY
Fill out the form and one of our team members will reach out to discuss how GREEN LINE AUTOMOTIVE can help drive customers to your dealership.