REQUEST A DEMO
Fill this form out and one of our Green Line Digital executives will reach out to discuss the Green Line Digital Auto capabilities.
A digital capabilities demo usually takes about 60 minutes including time for questions and answers.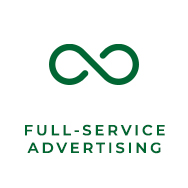 Our team of subject matter experts provide expertise across PPC, display, search, video, social media, and website optimization.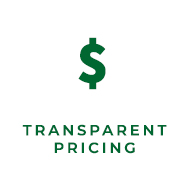 Unlike other agencies, we charge one, flat, monthly management fee regardless of your budget. This allows us to focus on performance and optimizing your campaigns more efficiently.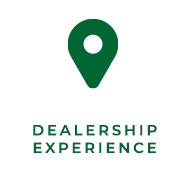 We believe each brand requires their own strategy to be successful online. Green Line Automotive has experience that spans every automotive OEM and franchise. We review and consider compliance and co-op from each brand when building your custom strategy.

Green Line Digital is the first marketing company to give our auto group the correct set of tools to complete in the digital marketplace. Allowing us to step away from dull & templated ad products that have flooded the market. Their expertise to sift through all the gigabits of data and delivery me the business-critical data we need to form our marketing strategy. Yes, our website traffic is up, but more importantly, our website traffic is of higher quality. More & Better Leads. We have 5 Highline brands with strict guidelines and budgets. Green Line Digital has given our auto group the ability to separate ourselves from our competition. Making us agile & nimble."
D. Edmondson | Marketing Director

As a top performing dealer, our biggest struggle was how to continue to grow beyond what we've already accomplished. Green Line quickly proved that we had ways to improve our online performance that we had been missing out on before hiring them. Positive results in our analytics were seen in the first month of service and they keep getting better and better!"
Z. Hansen | Marketing Director

The Green Line Digital team has been very successful for our dealership group over the last year. We have 7 diverse brands with unique audiences and many strict OEM guidelines that need to be followed. They have consistently given us valuable guidance on campaign structure and budget, as well as provided us with innovative ideas to help us gain market share and increase our lead counts every month. Since our launch with the Green Line team last year, we have seen huge increases in high-quality website traffic and a 30% average increase in leads. After 35 years in business, we hit a store record in sales this summer, and the traffic generated by Green Line helped us achieve that."
E. Camarillo | Marketing Manager

I've learned it's valuable to have a separate SEO/SEM provider coming from DDC. It's a nice check and balance and helps validate results and have multiple sources for input. GL has been a big part of helping us improve our site to become more efficient, removing unneeded pages or links etc... I was surprised by how much GL created for our site vs. our web provider. It's a better process since they are designing it to produce the best SEO. Communication is very good, we talk every week and the agenda is consistent. We've been able to build on our work quicker. I was shocked when I was told I didn't need to spend more on SEM. The first time that's happened from a provider.  Our results have been very very strong. We have seen a 22% increase in new cars sales and are now the market share leader for luxury in our market. I would recommend Green Line to almost everyone ... just not to someone in my market."
R. Saatzer | General Manager