THE FUTURE OF AUTOMOTIVE INVENTORY ADS ON GOOGLE
GREEN LINE AUTOMOTIVE is officially an approved partner for Dynamic Vehicle Listing Ads! By partnering with us, you can now promote your digital automotive showroom and local inventory ultimately boosting traffic to your website and driving better qualified leads directly from the VDP. Sign up now and see your inventory live at the top of search results.
GOOGLE SHOPPING FOR AUTOMOTIVE
Vehicle listings ads are similar to shopping ads. They are dynamic inventory ads placed at the top of search results that display based on your inventory feed. With GREEN LINE AUTOMOTIVE's custom feed integrations we can integrate into nearly any auto dealership's inventory without requesting a feed.
VEHICLE LISTINGS AD BENEFITS
- Better qualified leads
- Higher inventory visibility
- Dynamic updates with available inventory
- Capitalize on micro moments
- Effective at driving VDP Views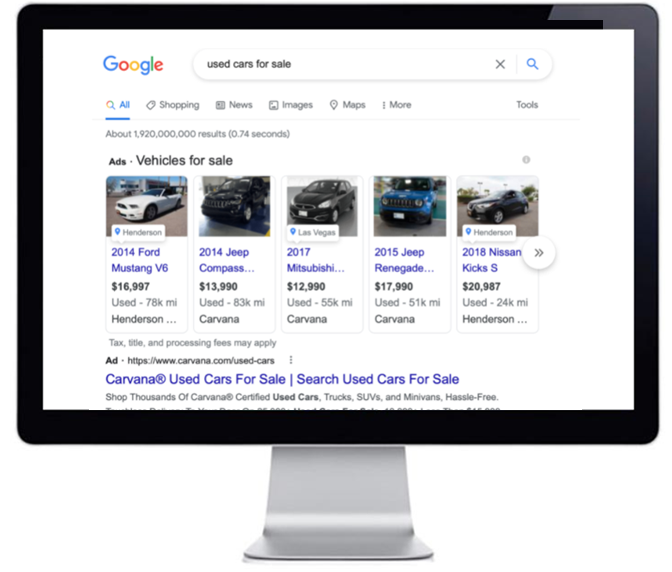 VLA PERFORMANCE VS.
STANDARD SEARCH CAMPAIGNS
83%
AVERAGE IMPRESSION SHARE HIGH
80%
CHEAPER COST PER CONVERSION
255%
HIGHER CONVERSION RATE
489%
MORE CONVERSIONS WITH 88% LOWER SPEND
29%
CHEAPER AVERAGE COST PER CLICK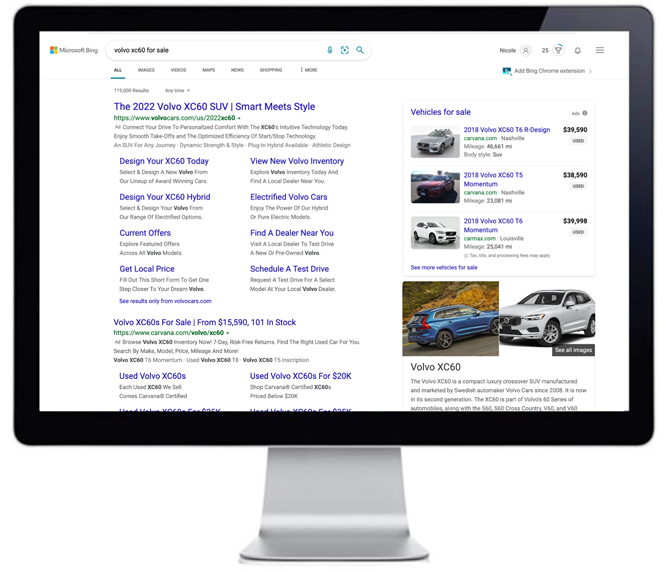 BING LOCAL
INVENTORY ADS
Advertise where your customers are. Microsoft now has Local Inventory Ads which are a Shopping Campaign featuring your inventory on Bing. GREEN LINE AUTOMOTIVE can help you promote your inventory locally and drive VDP Views on both Google and Bing.
CONTACT US TODAY
Fill out the form and one of our team members will reach out to discuss how GREEN LINE AUTOMOTIVE can help drive customers to your dealership.