REPORTING + DATA ANALYTICS
Transparency is a core value at GREEN LINE AUTOMOTIVE. To ensure our clients are fully looped in to their campaigns and everything happening with their investment, our team is dedicated to providing seamless reporting, analytics, and data to prove ROI and promote great communication.
CUSTOM / REAL TIME DASHBOARDS
Every GREEN LINE account receives a fully customized dashboard that provides detailed information about active campaigns and their performance.
View your analytics and data at your leisure. We don't hold reporting hostage with monthly-only reporting.
We don't keep any of the data to ourselves and offer full transparency of all of your information.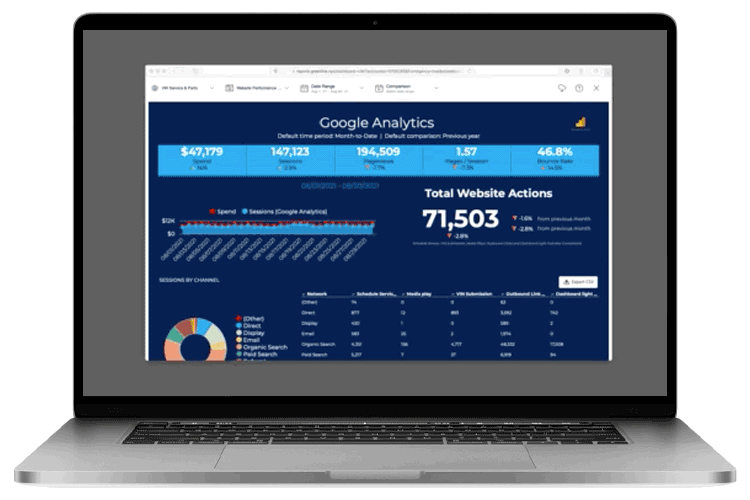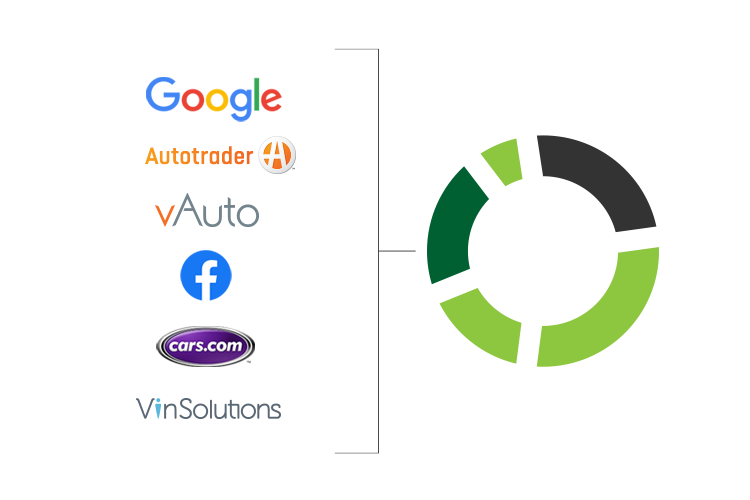 STREAMLINED INTEGRATION
We take a holistic view of where your data is coming from to ensure a clear view of your online activity. We integrate your existing tools to show you exactly how they all work together.
We will work with any of your existing or past providers across your tech-stack to ensure nothing is overlooked. The GREEN LINE team takes special care to manage any existing or future data sources with the utmost integrity. No matter the provider, we'll keep your digital tags neatly organized for a better overall experience.
CONTACT US TODAY
Fill out the form and one of our team members will reach out to discuss how GREEN LINE AUTOMOTIVE can help drive customers to your dealership.