PAID SOCIAL MEDIA
With over 2 billion active users on Facebook alone - social media is a no-brainer for your automotive dealership. Most agencies use social media as a purely top of funnel strategy. Our team of social media experts will utilize the audiences on Facebook, Instagram, Twitter, and more to convert top of funnel traffic into highly qualified leads.
AWARENESS + REMARKETING
Drive qualified traffic to your automotive dealership website to learn more about services and build awareness, while showing the perfect makes and models to potential car buyers by integrating with your inventory feed.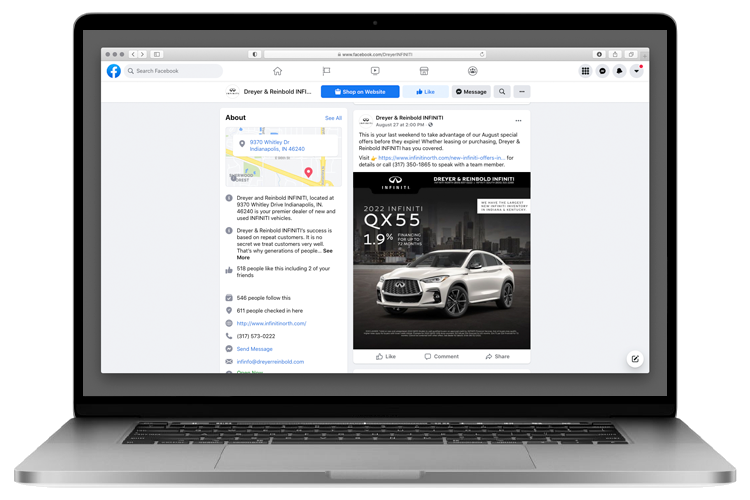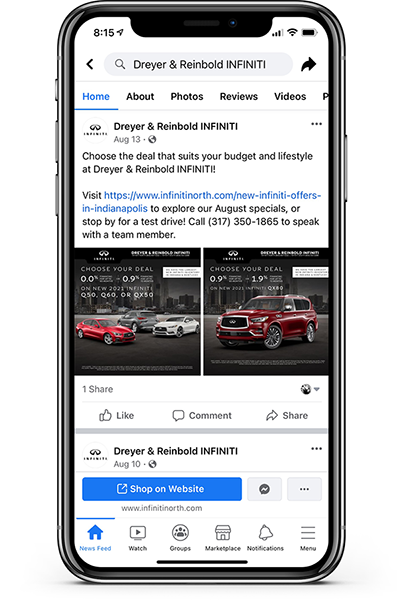 LEAD GENERATION
An easier way to get more leads and more data from your leads without creating a bad experience.
Add custom qualifying questions to give your sales team a leg up on the sale:
- Confirm phone number
- Purchasing time frame
- Current lessee or owner
AFTER SALES +
FIXED OPS
Match the people in your CRM database with members on Facebook to send specific service messaging.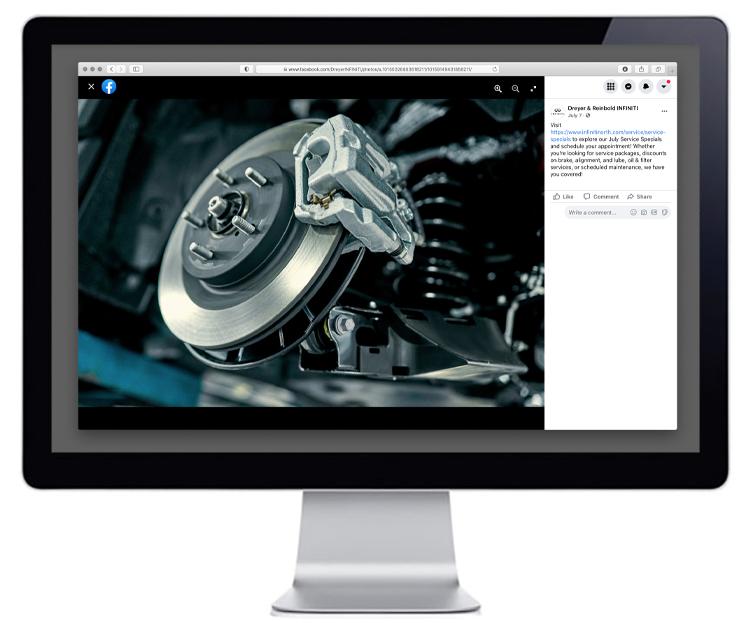 HOW WE DO SOCIAL MEDIA BETTER
SMARTER LOCATION
TARGETING
Use competitive mobile conquesting and market share analysis to see your foot traffic in the context of the whole market.
ADVANCED
AUDIENCE DATA
Reach in-market customers, active shoppers and owners of specific body styles, makes and models with our enterprise-level audience database.
AUTOMATED
INVENTORY FEEDS
Ensure your ads are always relevant and timely with our integrated feed approach to social media.
CONTACT US TODAY
Fill out the form and one of our team members will reach out to discuss how GREEN LINE AUTOMOTIVE can help drive customers to your dealership.