CREATIVE DESIGNED
FOR DIGITAL STRATEGY
DESIGN FOR THE
DIGITAL WORLD
Green Line Creative works in multi-disciplined teams of designers, writers, programmers and editors, leveraging our in-depth expertise in brand messaging and gestalt to generate a complete dealer and OEM branded experience.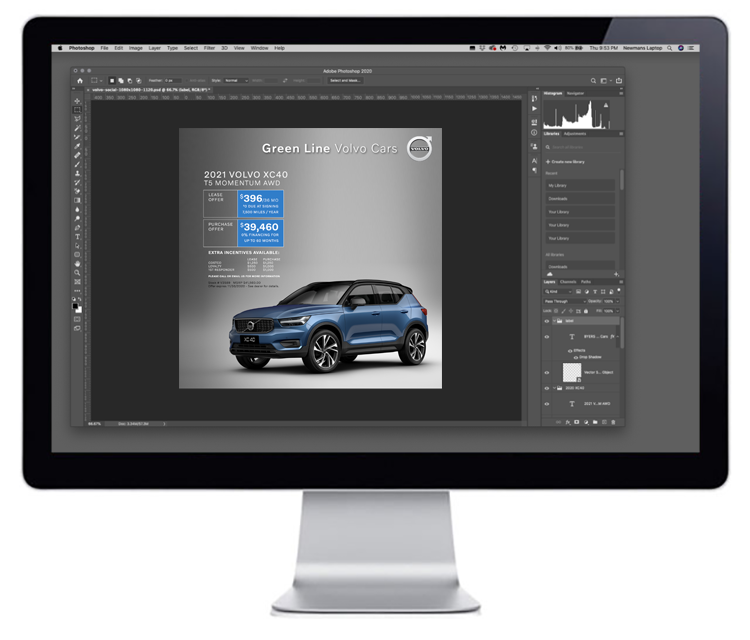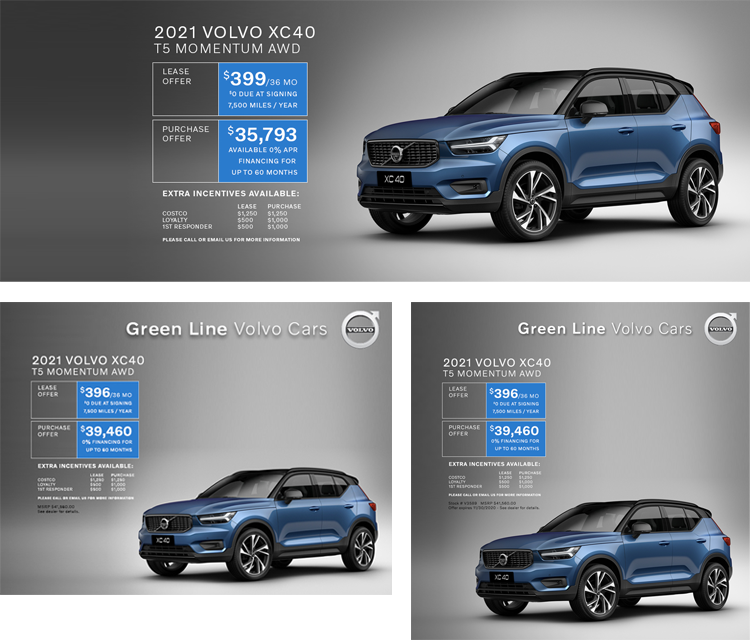 CONSISTENT VISUALS TO REINFORCE THE DEALERSHIP BRAND
- Increase engagement
- Professionalism
- Strengthen brand recall
- Develop and maintain a brand personality
---
Website Slide Banners
Google My Business Ad Graphics
Facebook + Instagram Ad Graphics
Incentive Based Email Templates
The Green Line Video Cards
EMAIL CAMPAIGNS
Separate from our Base Creative Package, Green Line Automotive's Creative team are available to create email templates with graphics based on your Banner, Social and Google My Business Branded designs.
Your email layout should help the viewer know what they should look at first, and where they can go from there. They should be able to scan the email quickly using a logical hierarchy with vehicle model headlines and vehicle images that focus the reader's attention across the current offerings.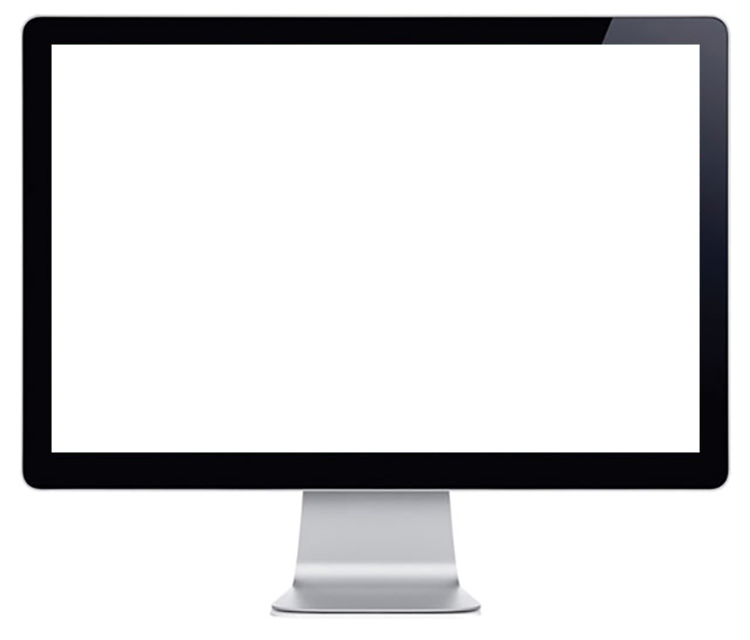 THE GREEN LINE
VIDEO CARD
Introducing the Green Line Exclusive Offering Video Card.
A video based incentive feature that can be implemented across your dealership's Facebook, Instagram, YouTube and Website.
Our analytics have been able to see a significant increase in click through rates compared to the same incentives utilizing static graphics.
CONTACT US TODAY
Fill out the form and one of our team members will reach out to discuss how GREEN LINE AUTOMOTIVE can help drive customers to your dealership.