MICROSOFT BING LOCAL AUTO INVENTORY ADS
MICROSOFT BING AUTO INVENTORY ADS
By Allysa Mousourakis, Paid Search Manager
Are you missing out on advertising to over 7% of the global search market? Bing.com usually takes a back seat in a dealership's paid digital strategy, but with Microsoft Bing Auto Inventory Ads, your inventory can be visible to more potential customers than before. Similar to Vehicle Listing Ads on Google, Auto Inventory Ads allow local dealerships to go head to head against online digital retailers such as Vroom and Carvana. Trying to promote your used inventory? Inventory Ads are a great way to increase the visibility of available inventory. Some of our dealers have seen an average impression share high of 83% on their Inventory Listing Ads.
Learn more about Vehicle Listing Ads and contact GREEN LINE AUTOMOTIVE today to help you get started.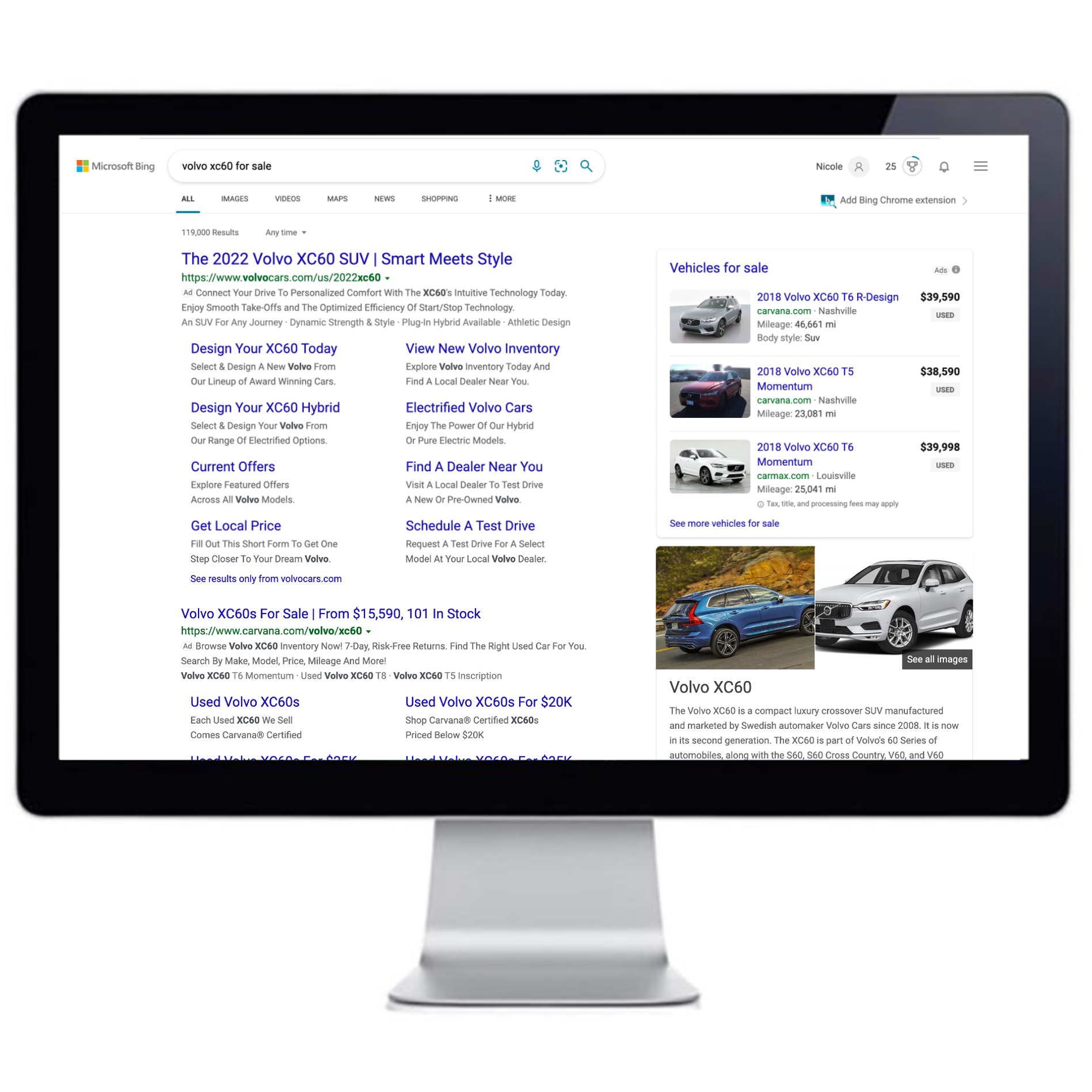 WANT TO CONNECT ABOUT YOUR DIGITAL STRATEGY?
Fill out the form below and someone from our team will reach out to you to set up a time to connect.