THE FUTURE OF AUTOMOTIVE INVENTORY ADS ON GOOGLE
GREEN LINE AUTOMOTIVE is officially an approved partner for Dynamic Vehicle Listing Ads! By partnering with us, you can now promote your digital showroom and local inventory ultimately boosting traffic to your website and driving better qualified leads directly from the VDP. You don't have to wait for Google's beta program to take advantage of this new product. Sign up now and see your inventory live at the top of search results.
GOOGLE SHOPPING FOR AUTOMOTIVE
Vehicle listings ads are similar to shopping ads. They are dynamic inventory ads placed at the top of search results that display based on your inventory feed. With GREEN LINE AUTOMOTIVE's custom feed integrations we can integrate into nearly any dealership's inventory without requesting a feed.
BENEFITS OF VEHICLE LISTINGS ADS
Better qualified leads
Higher inventory visibility
Dynamic updates with available inventory
Capitalize on micro moments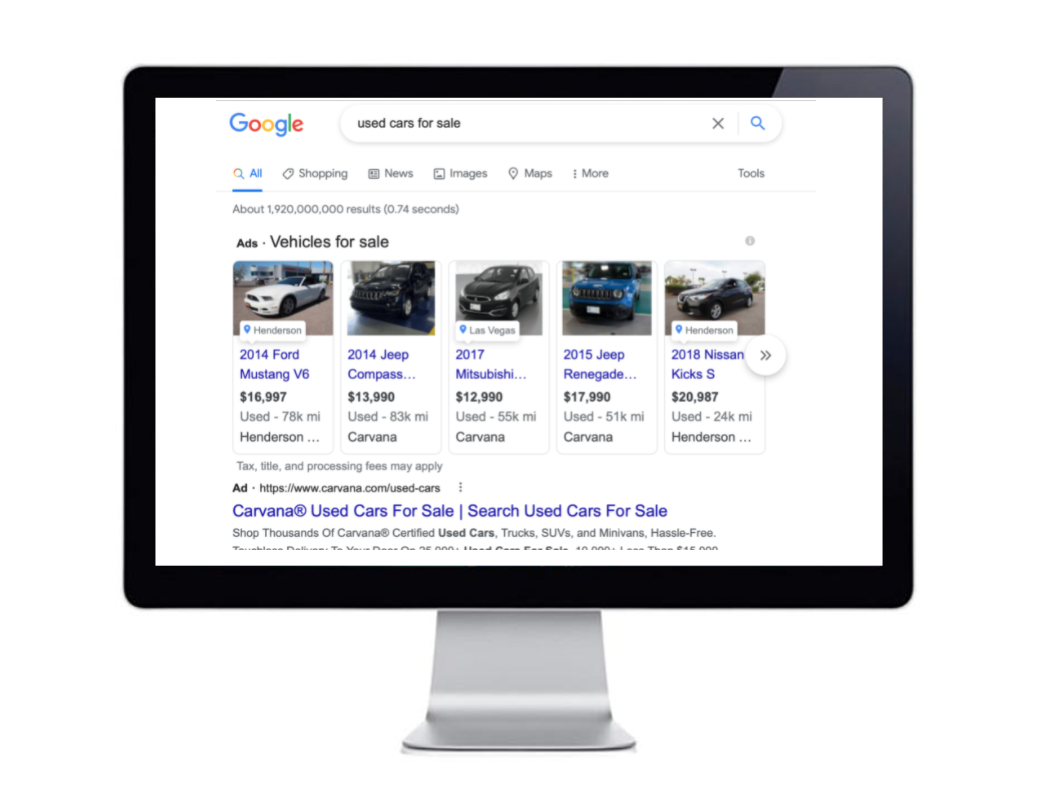 LET'S CONNECT
Fill out the form and one of our team members will reach out to discuss the GREEN LINE AUTOMOTIVE capabilities.
EXPLORE MORE GREEN LINE SERVICES.