GOOGLE SHOPPING ADS FOR AUTOMOTIVE
DID YOU MISS OUR WEBINAR ON VEHICLE LISTING ADS?
---
Green Line Automotive is proud to be an approved partner for Dynamic Vehicle Listing Ads, which are similar to Google Shopping Ads. Stay ahead of your competition by being the first dealer in your market to promote your digital showroom and local inventory before Google's beta program by partnering with us today!
VEHICLE LISTING AD PERFORMANCE VS. STANDARD SEARCH CAMPAIGNS
29% cheaper Average Cost Per Click
80% cheaper Cost/Conversion
Impression share averages high at 83%
At 88% lower spend, VLA drove 489% more impressions and only 41% less conversions
Conversion Rate was 255% higher
Effective at driving Awareness & VDP Views
Find out more from our Co-Founder & Vice President, Brent Rogers, along with Senior Paid Search Manager, Danielle Neckers, how you can boost traffic to your dealership's website and drive better qualified leads followed by a Q&A session.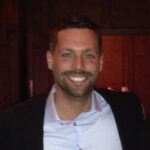 Brent Rogers
Co-Founder & Vice President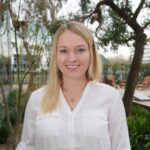 Danielle Neckers
Senior Paid Search Manager
DON'T WAIT! GET STARTED WITH VEHICLE LISTING ADS TODAY.
Fill out the form below and someone from our team will reach out to you to set up a time at the event when we can show you what we can do for your specific dealership.