THE BENEFIT OF GOOGLE'S VIDEO ACTION CAMPAIGNS FOR AUTOMOTIVE
THE BENEFIT OF GOOGLE'S VIDEO ACTION CAMPAIGNS FOR AUTOMOTIVE
By Danielle Neckers, Senior Paid Search Manager
Video has always been an effective tool in marketing automotive, in both driving higher-funnel branding awareness and lower-funnel retargeting engagement, but now it has become even more efficient through Google's introduction of Video Action campaigns.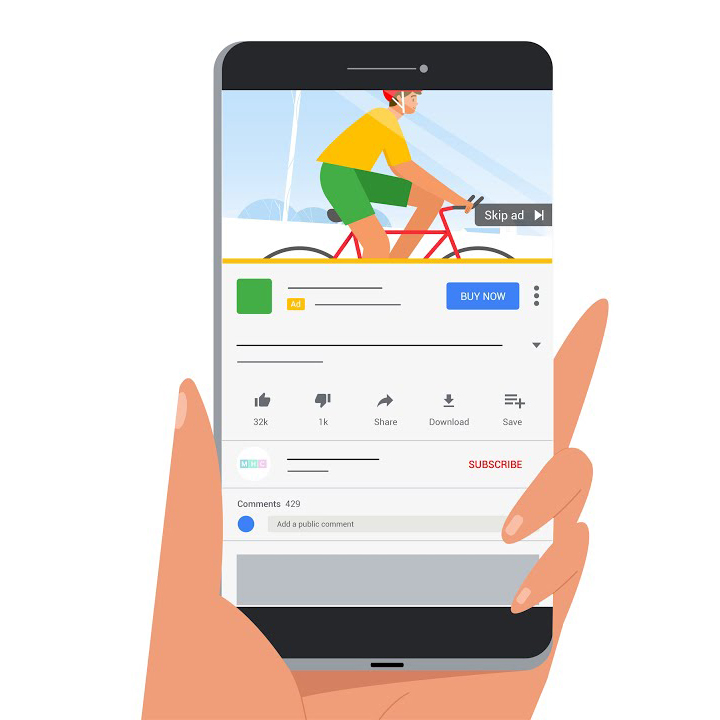 While video ad types in the past have offered variety in video length and ad formatting, Video Action campaigns simplify the category by dynamically showing multiple ad formats and copy variations within a singular ad. Google's AI chooses to serve the variation that it believes will perform best for each individual searcher. While the loss of granular control can be hard for an advertiser to let go of, testing shows it's best to let go and trust the algorithmic process.
Across all automotive accounts, and a statistically significant amount of data, Video Action campaigns displayed better performance in all efficiency metrics. Video Action's higher Click-Through Rate implies a stronger relevance to searchers, higher Conversion Rate showcases increased likelihood to drive leads, and a cheaper Average Cost-Per-Click displays a better cost efficiency per interaction.
Video Action campaigns are clearly becoming Google's priority in video, as they are sunsetting more traditional TrueView For Action campaigns in early 2022. Advertisers will no longer be able to launch this ad format past September 30, 2021. Given this transition, and superior performance to-date, advertisers would be best served to embrace the changes and test Video Action campaigns sooner rather than later.
WANT TO CONNECT TO CHAT ABOUT YOUR DIGITAL STRATEGY?
Fill out the form below and someone from our team will reach out to you to set up a time at the event when we can show you what we can do for your specific dealership.