WHY YOUR DEALERSHIP SHOULD START UTILIZING FIRST-PARTY DATA
Why You Should Start Utilizing First-Party Data
By Nicole Leonhart, Sr. Account Manager
The better question to ask is why not? Your technology stack is most likely using third-party data to identify owners or in-market consumers but why aren't you using first-party data? The data in your CRM and DMS provides a unique perspective and gives insights into your business that would be unknown without the connection. First-party data can be utilized in both Search Engine Marketing and Paid Social platforms.
Prevent Defection
When your consumers are on Google, you should be the first one showing for them to prevent a competitor from stealing your business. On social, your ads will allow you to remain top of mind.
Optimize Your Ad Budget
Stop wasting money advertising to consumers who just completed a sales or service transaction.
No Cookies Needed
The first step in tackling cookie loss is shifting to a first-party data strategy. First-party data is housed in your CRM and DMS and not collected in the backend of your website.
Highly Customized Ads
Are you looking to entice someone who has not been in for service in a while? Serve the select audience a competitive custom offer; for their eyes only.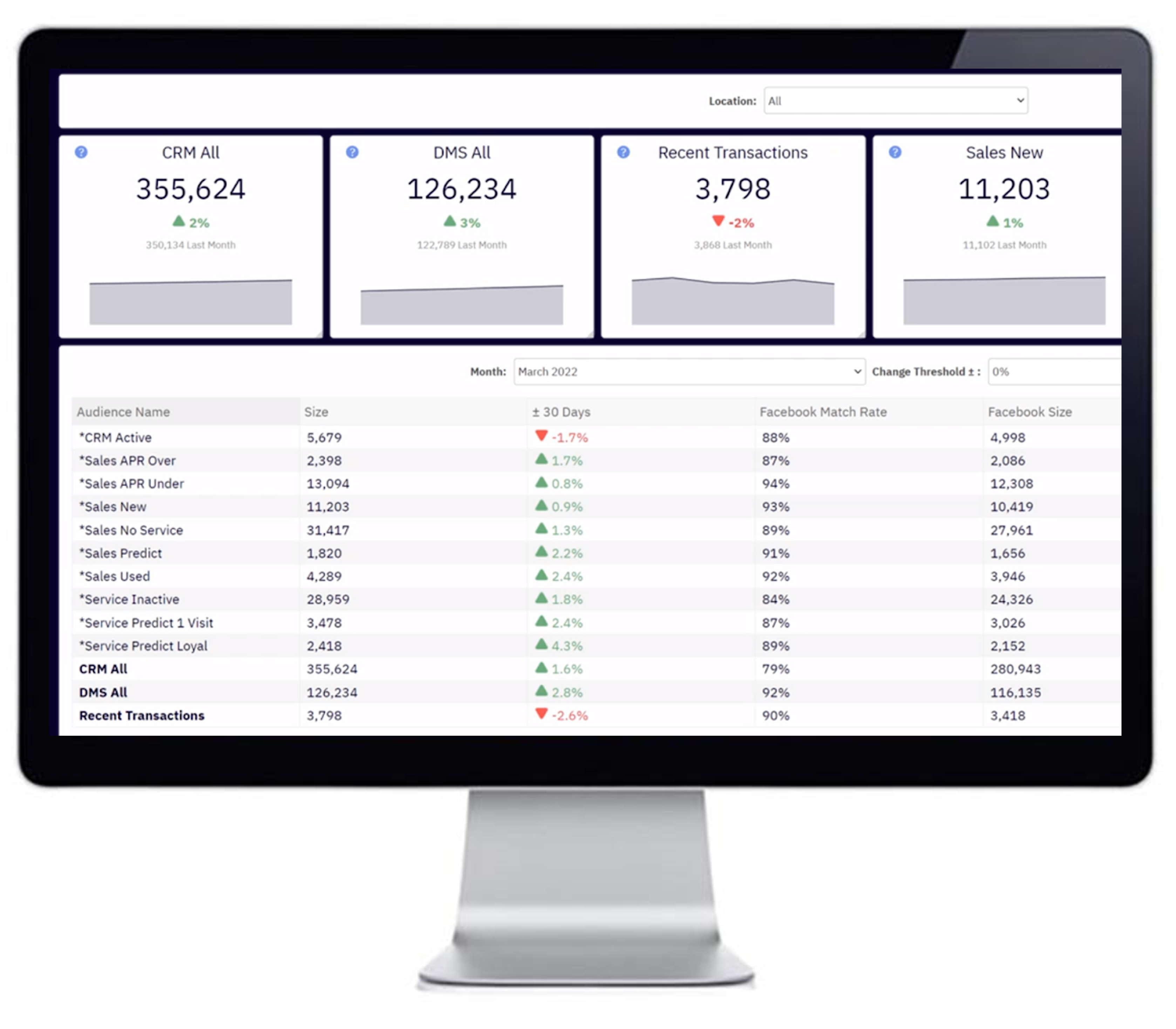 While the data lives in your CRM and DMS platforms, just having the data isn't enough. The secret sauce to making your first-party data work is having the data integrated and segmented by professionals. Learn more about our first-party and third-party data integrations and contact GREEN LINE AUTOMOTIVE today to help you get started.
WANT TO CONNECT ABOUT YOUR DIGITAL STRATEGY?
Fill out the form below and someone from our team will reach out to you to set up a time to connect.