Google is Now Offering Upgraded Google My Business Profiles: What It Means for Auto Dealers
For years, Google My Business profiles have been one of the most essential tools for online businesses to capture attention, help customers find them, and appear in relevant discovery tools like Search and Maps. They've been particularly important for auto dealerships and auto service/parts providers, whose businesses thrive on trust and reputation.
Nancy Rothman
07.24.20
---
Now, Google has brought an exciting new premium option to Google My Business profiles— the chance to choose a subscription to an 'upgraded' Google My Business Profile featuring a Google Guaranteed Badge. But what exactly does that mean, and what are the details of this new opportunity?
Meet the Upgraded Google My Business Profiles
For a cost of just $50 a month ($600 a year), you can now instill even more trust in potential customers with a Google Guaranteed badge on your profile that might also show up in Local Pack listings. You'll also be able to access premium listing features that give you increased control over the information you share with your audience and how it's delivered.
These upgraded profiles will be subject to the standard eligibility rules for Google Guaranteed, such as licensing and background checks for the business. While this is clearly a move by Google designed to directly monetize Google My Business, they have pleased business owners and marketers by not trying to charge for features that previously already existed.
It's expected that competition will be the primary driver of adoption for the Upgraded GMB profiles and the Google Guaranteed badges that come with them. After all, if your competitor dealership across the road has a badge on their profile, you'll likely be tempted to pick one up yourself.
What This Means for Auto Dealers
The auto dealers that benefit the most from these upgraded business profiles will likely be the ones with department listings for service and parts. You can now add the best, most specific information for that department within the list, including the most relevant phone number to reach that department directly, more accurate operating hours, better and more department-centric photos, and optimized business categories for search.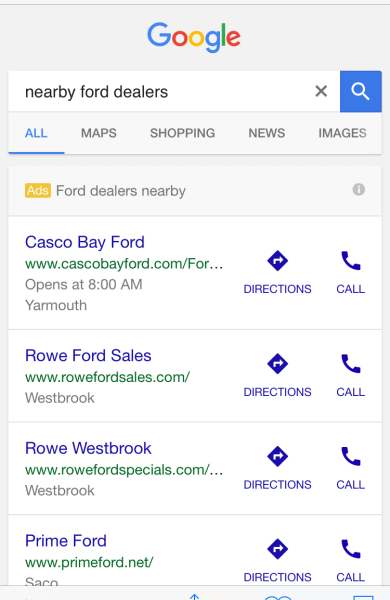 Meanwhile, you can now direct users to the most relevant website location for making appointments, browsing specific products and services, and the general service menu. You can also place unique product and service offerings in relevant department listings within the Product tabs. This will let your customers discover special offers and available services available at your business more quickly than ever.
Nested department listings also help highlight each profit center in a unique, more relevant way for customers than was possible when you had just one high-level listing for the entire dealership.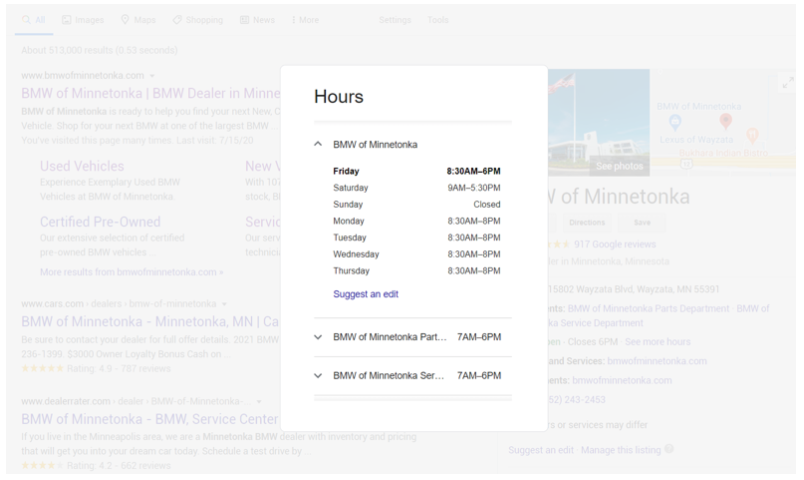 What's In a Badge?
Still, one of the features drawing the most attention is the Google Guaranteed badge. While on the surface it seems like nothing more than a flashy visual artifact, Google's name does carry a great deal of trust and weight. Plus, the badge is visually eye-catching and gives the impression of a direct endorsement from Google itself.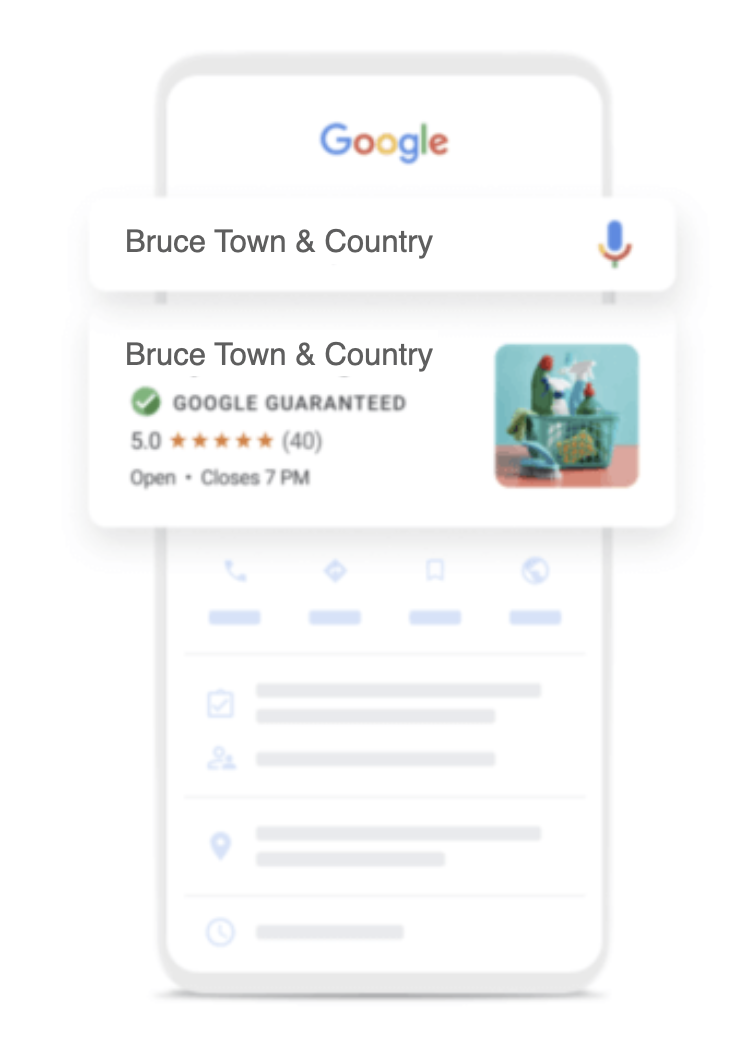 Overall, these upgraded profiles and the perks that accompany them are likely to become increasingly popular as more and more dealerships adopt them— especially when similar paid profile upgrades on other listing sites, like Yelp, can run upwards of $1,000 a year or more. Google's reasonable price point of $600 per year is well within the reach of most small to medium businesses to take advantage of increased visibility, clarity, and information available on their listing for customers to see.
Want to optimize your dealership's Google My Business profile or create custom department listings that will capture interest and turn it into revenue for your business? Contact our experts at Green Line Digital to get started today.