GA 4 Is Here: Is Your Data Ready?
The highly anticipated data migration is just around the corner:
Google Analytics 4 – Google's next-generation measurement solution – is replacing Universal Analytics (UA) properties, which will no longer process data after July 1, 2023.
While you'll be able to collect and use data in UA properties until July 1 and see your UA reports for six months after that date, Google announced that new data will only flow into Google Analytics 4 (GA4) properties.
What should I do?
We understand how important your data is – it's a measurement of success, a way to chronicle your story, and more. Green Line Auto offers two flexible solutions to help you retain and access this data.
Cloud Storage: Store your historical UA data in our secure and reliable cloud-based system, which you can access at any time.
Advanced Storage & Reporting: Integrate your UA data with Green Line's reporting system, which not only allows you to retain this data but also provides you with valuable insights such as year-over-year metrics. You'll be able to access your data at any time and gain important performance insights even after the migration to GA4.
Learn more about our Data Storage and Warehousing offerings here.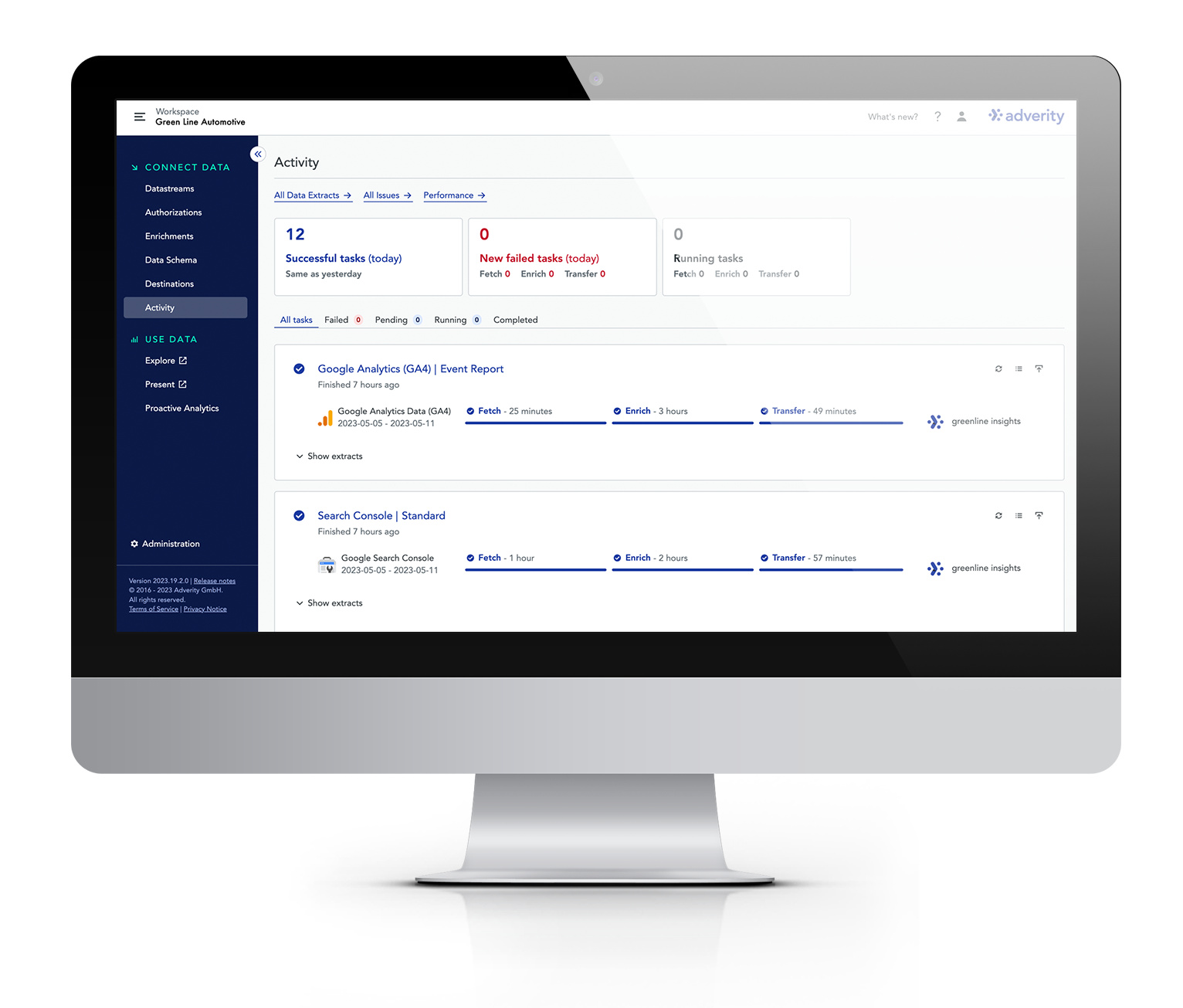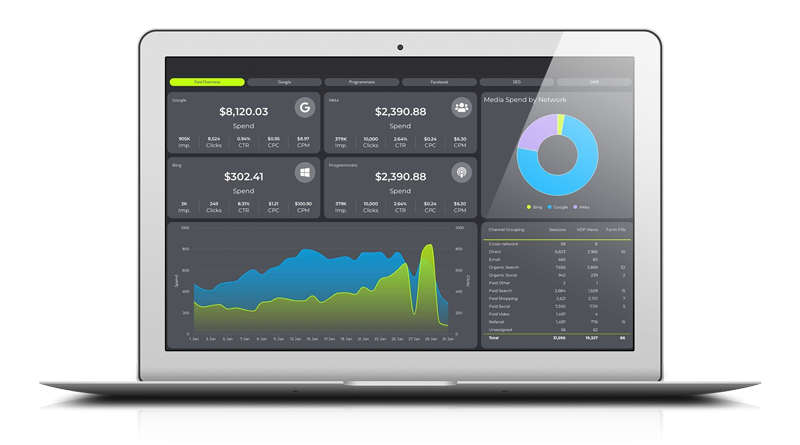 Why do I need to keep historical data?
Maintaining historical data from UA is crucial – it allows you to view trends and benchmarks and provides a valuable reference point for measuring your progress and identifying areas for improvement.
By integrating your historical UA data into our reporting, we can help you gain valuable insights into your year-over-year performance, past trends, and much more – empowering you to make informed decisions and drive your business forward.
How can I compare GA4 data to UA data?
During the migration process to GA4, you'll notice that your reporting may look different. While some metrics may cross over from UA to GA4, there are others that do not correlate or may be calculated differently.
There are, however, certain key elements that should remain consistent. These include traffic acquisition dimensions such as source, medium, and campaign, as well as metrics such as sessions, pageviews, transactions (if using), transaction revenue (if using), and UA goals (if using). Find out what other metrics are impacted by this transition here.
What are the next steps?
At Green Line Digital, we are committed to helping our clients manage their data effectively. Whether you want to securely store your data, analyze performance insights, or just learn a little more about GA4, we are here to support you during this transition.
Contact us today. If you are a current Green Line customer, reach out to your Account Manager to import your historical data if you haven't already. If you're a new client or want to learn more, fill out the form below and a Green Line team member will reach out to you to set up a time to connect.
---
Want to connect about your Digital Strategy?
Fill out the form below and someone from our team will reach out to you to set up a time to connect.