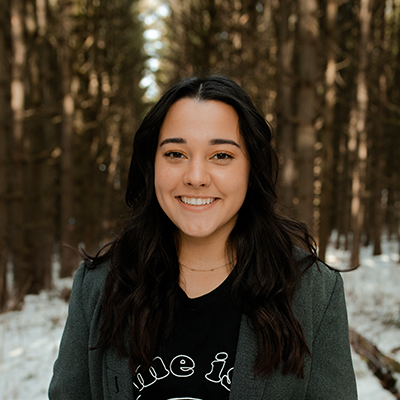 MEET GREEN LINE
CLAIRE NEVILLE
City : Milwaukee, WI
Title : Senior SEO Specialist
Start Date : October 2020
What does a day in your role at Green Line look like?
From creating content plans, Google Business Profile management to page builds, no day is the same. We are always working to encourage organic traffic, engagement and brand authority using today's best SEO practices.
What's one thing that surprised you about working at Green Line?
How collaborative remote work can be! We're always working together to give the client the best experience possible and have easily become friends.
What is something clients in your industry experience that you want to fix?
Many OEMs push out the same content and SEO strategy to all dealers. We have the opportunity to customize their content and specialize their strategy to make them stand out among competitors.
Where can you typically be found when you're not on the clock?
On any given day you could probably find me thrifting, at a concert of some sort or visiting a new city when I have the chance! I also do photography on the side, Claire Neville Photography!
If you could trade places with anyone for a day, who would you choose?
I would trade places with Harry Styles for sure. That level of fame is incomprehensible to me, but for just one day would probably be pretty fun considering the people in his circle of connections.
What tv show, podcast, book, etc can you not get enough of right now?
As a self proclaimed connoisseur of sad songs, my latest favorites are "Charlie…" by Chanele McGuinness, literally any song by Phoebe Bridgers and "Soon" by Angie McMahon.
---
WANT TO CHAT ABOUT YOUR SEO STRATEGY?
Fill out the form below and someone from our team will reach out to you to set up a time at the event when we can show you what we can do for your specific dealership.