STREAMING ECOSYSTEM
Grow awareness and reach larger audiences with OTT and Online Video while tracking conversions and retarget visitors with corresponding display ads.
STREAMING ECOSYSTEM MEDIA BUYING DIFFERENCE
65% of people who use a second screen while streaming have looked up the product that is advertised in a TV show for more information.
Grow awareness and reach larger audiences while tracking conversions and retarget visitors with corresponding display ads.
Target your potential customers regardless of the platform.
Utilize CRM & DMS audience lists, household incomes and other interests or geographical areas to sculpt your ideal target audience.
Consumers do not need to click to enter the ecosystem.
Matching creative ensures consumers remember your message.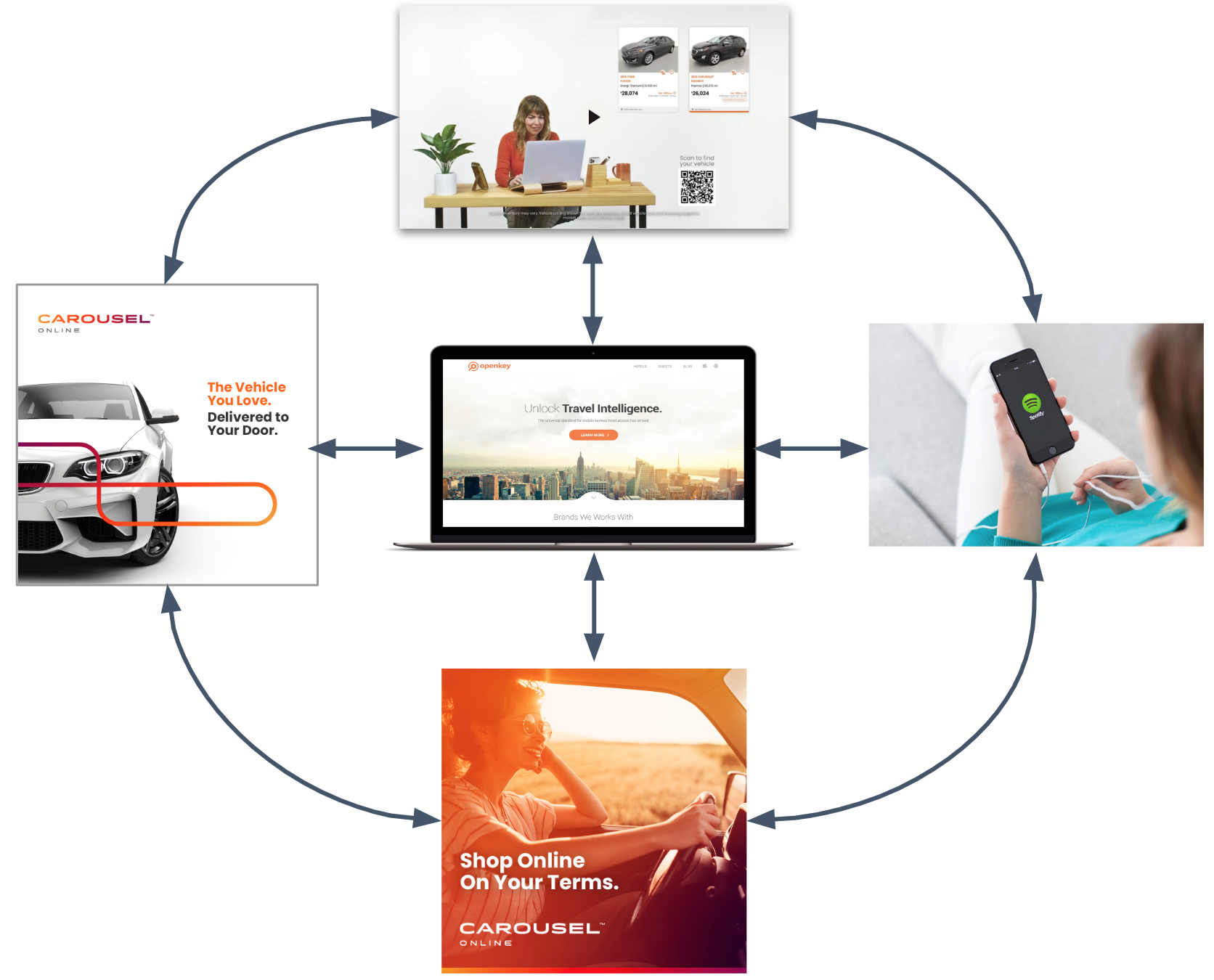 BEHAVIORAL TARGETING
We identify an audience based on relevant interests and online browsing behavior, both category and product-specific. This targeting solution allows us to hone in on the target audience with scaleable accuracy and care.
DEMOGRAPHIC TARGETING
Demographic targeting allows Green Line to customize your creative to target virtually any demographic, such as gender, age, ethnicity, education level, income, and more. The effectiveness of demographic targeting can be accurately measured and helps reduce unnecessary spend.
CONTEXTUAL TARGETING
Delivers an online audience that is consuming media contextually relevant to your campaign. Contextual targeting is all about "the right place at the right time." Advertising that is immediately relevant to your product or service means your audience is much more likely to complete your desired action, maximizing your results.
GEOGRAPHIC TARGETING
Serves ads based on the user's location to create greater advertising accuracy, increasing ROI and minimizing wasted impressions. Geographic targeting lets us increase the local relevancy of your brand and the effectiveness of your ads.
RECOMMENDED PRICING
$5,000 minimum per store
Guaranteed $25 CPMs
Creative is not included
MINIMUM

BETTER
BEST

$5,000

$10,000

$15,000

200,000 Imp

~ 66k OTT

~ 40K Audio

~ 77k OLV

~ 17k Display

405,000 Imp

~ 134k OTT

~ 81K Audio

~ 156k OLV

~ 34k Display

610,000 Imp

~ 200k OTT

~ 125k Audio

~ 235k OLV

~ 50k Display
CONTACT US TODAY
Fill out the form and one of our team members will reach out to discuss how GREEN LINE AUTOMOTIVE can help drive customers to your dealership.