DATA INTEGRATION PARTNERSHIPS
GREEN LINE AUTOMOTIVE integrates with data partners to make our ads more powerful than ever before.The results? Better conversions for our customers.
WHY INTEGRATE THROUGH
GREEN LINE AUTOMOTIVE?
Having the data isn't enough. The data needs to be integrated and segmented properly by professionals who have experience in implementing third and first-party data. Below are some of our trusted data partners.
FIRST PARTY DATA
The first step in tackling cookie loss is shifting to a first-party data strategy. Utilize the list you spend time cultivating and maintaining to target and suppress customers. GREEN LINE AUTOMOTIVE is a proud certified partner of Driven Data powered by Polly which helps our clients utilize their CRM data through their robust solutions.
Some key first-party strategies include:
Preventing customer defection by showing them your ads first
Save advertising dollars and prevent customer frustration by utilizing audiences for all of your recent sales and service transactions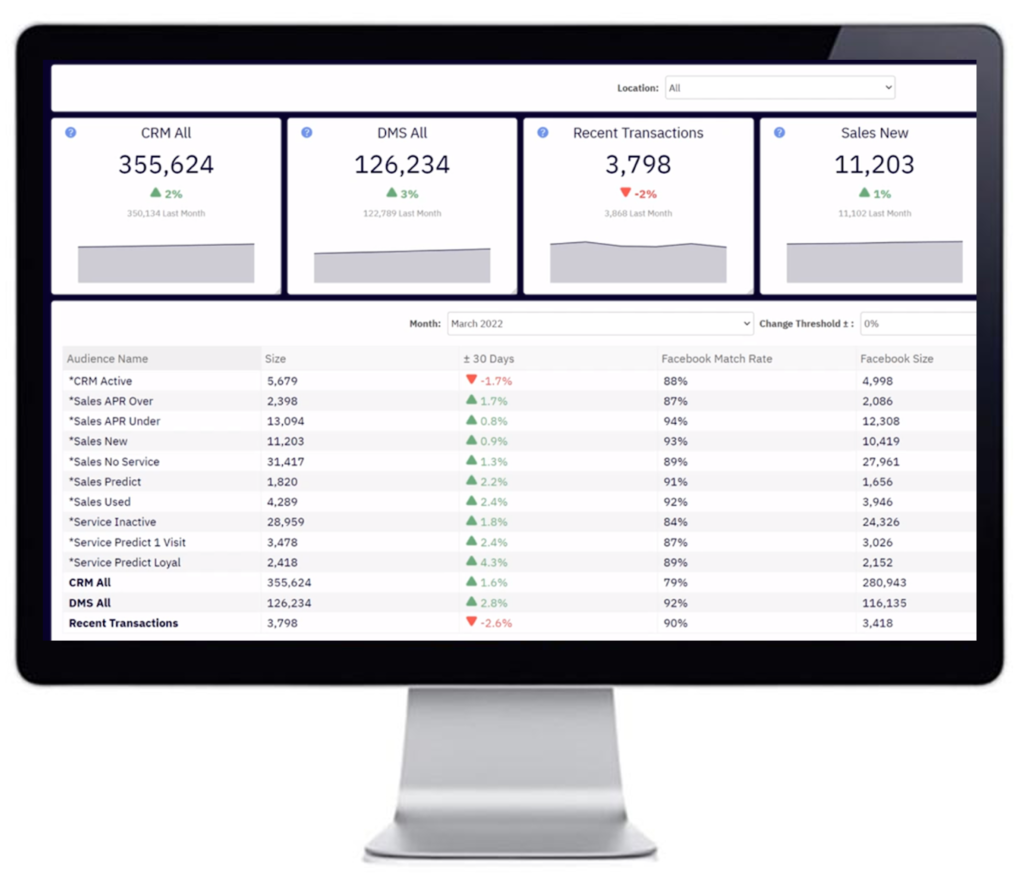 ORACLE
Reach in-market customers, active shoppers and owners of specific body styles, and qualified parts and service prospects.
Offline vehicle ownership data from IHS Market (Polk) and Visa/Mastercard consumer spend data
Processing over 5 trillion in annual spend, across 1,500 retailers, 250MM loyalty cards and 100% of US vehicle sales.
EQUIFAX
Leverage financial-based insights to identify appropriate audiences and improve online targeting across platforms.
In-Market and owner lists down to the model
Financial + economic capacity
Automotive Auto lending
QUORUM
Utilize location-based data to drive auto shoppers to your dealership. Can also be paired with other audience data.
Expand your Facebook Advertising budgets by targeting more car shoppers
Location-based targeting improves conversion rates up to 2x with 30% higher time on site post click
SCHEDULE
A DEMO
Fill out the form and one of our team members will reach out to discuss the GREEN LINE AUTOMOTIVE capabilities for your dealership.