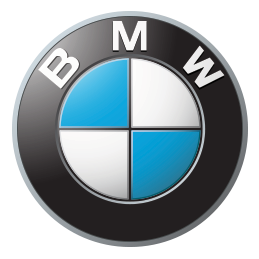 The Nuances of Managing a BMW Paid Search Account
The Challenges
---
Below are some the challenges BMW dealerships face. Scroll down to see how Greenline Digital can help to navigate the ever changing landscape of "Paid Search".
THE CHALLENGE:
Competition in Your PMAs
Many of the BMW Dealers we work with deal with this dilemma: A competitor's bidding has crossed into their AOR (Area of Responsibility), in turn causing their cost per clicks & cost per conversions to increase. Oftentimes a dealership is uncertain what to do in this case, which can lead to poor performance across their Paid Search account.
---
BMW Dealer Compliance Strictness Scale

THE GREENLINE SOLUTION:
Since each BMW Dealership is given their own PMA (Primary Market Area) for marketing purposes, it's important that your digital marketing agency is keeping a keen eye on auction insights and conquesting within your BMW Google Ads campaigns. If we notice that competition is bleeding into your PMAs, we began documenting the infractions with dates and pictures. We then reach out to the necessary reps (Shift Digital/BMW) to begin the process of having competition stop marketing in across your designated GEOs.
THE CHALLENGE:
OEM Bid Fluctuations
BMWUSA.com's bidding is always going to fluctuate within your market. When we notice bids rising but they are not due to direct competitio in your PMAs, it's often because BMWUSA.com has started to conquer more of the market share across keywords, ranging from dealer to model specific keywords. If your digital auto agency is not paying attention to these fluctuations, costs can become inflated, leading to a decrease in conversions and higher costs.
---
infographic
THE GREENLINE SOLUTION:
Since the OEM's pockets are deeper, it's best not to compete for the top spot in this particular instance. Because of this, it's best practice to slowly lower your bids across relevant keywords and stay in position 2 or 3 until the OEM begins dialing back on their impressoin share. This way you maintain good presence within the Google SERPs (Search Engine Results Pages) and do not drain your budget.
THE CHALLENGE:
Full Model Coverage
Are people searching for the 3 Series or the 330i xDrive? BMW X Series or the BMW X5 SAV? A new BMW model is about to come out, do we need coverage already? These are questions we often get when managing our BMW Paid Search Accounts. Many luxury brands (INFINITI, MINI Cooper, Porsche) feature models that the general public are not as familiar with. Potential BMW buyers, however, differ in that they are usually familiar with the specific BMW model they want.
---
infographic
THE GREENLINE SOLUTION:
Because of this, it's lucrative to ensure full coverage across general + granular model terms. For example, the hierarchy of a 3 Series campaign may look something like this, pending the models your BMW Dealership carries:
Campaign: BMW 3 Series
Ad Group 1:
General Terms (bmw 3 series, 3 series, new 3 series near me)
Ad Group 2:
Dealer Terms (bmw 3 series dealer, 3 series dealership near me)
Ad Group 3:
2020 (2020 bmw 3 series, 2020 3 series)
Ad Group 4:
BMW 330i (2020 bmw 330i, bmw 330i, lease a bmw 330i)
Ad Group 5:
BMW 328i (2020 bmw 328i, bmw 328i, new 328i financing)
Ad Group 6:
BMW 335i (2020 bmw 335i, bmw 335i, new 335i lease)
Building out your model campaigns in a granular way like this ensures full coverage down the research funnel of potential buyers as well as being able to craft unique ad copy by model, which leads to better Quality Scores (a score given by Google based on how relevant your keyword/ad copy/landing pages are) and lower cost per acquisitions.
THE CHALLENGE:
Buying the OEM Keyword 'BMW'
For many dealerships, this may not be the wisest decision as 9/10 times, you will be competing directly against the manufacturer when bidding against just the OEM keyword. However, our studies show that maintaining impression share across this keyword leads to an increase in traffic, conversions & a decrease in cost per conversions.
---
infographic
THE GREENLINE SOLUTION:
For this reason, it can be lucrative to purchase the exact match keyword [BMW] in it's own unique campaign at the lowest cost per click possible. We never try to compete with the OEM for this keyword, but we've found that buying the term at a low bid and showing up in position 2 or lower aids in efficiencies.
THE CHALLENGE:
Executive Demo Deals & Retired Service Loaner Vehicles
You have these fantastic vehicles at great prices ready to be driven off the lot today. However, oftentimes potential buyers are not searching for these terms and may not even know they exist. So how do you sell them if potential buyers aren't visiting the dealership for you to show them off?
---
infographic
THE GREENLINE SOLUTION:
Generally, clients tend to think of vehicles as new or used, sometimes certified pre-owned if they've done enough research. To help showcase these models more, there are a variety of ad extensions available to highlight these vehicles: Sitelinks, Callout Extensions, Price Extensions, which we can utilize across a variety of campaigns, pending our client's needs.
If there is one particular Executive Demo Deal a client is having a hard time selling, we have created unique campaigns/ad groups with more general keywords (such as 'Used 2018 BMW X5') and driven them directly to our client's 'BMW X5 Executive Demo Deals' landing page , which has helped close the deal.
Regardless of your BMW Dealership's unique needs, Green Line Digital Auto is here to help boost your sales and manage your paid search account as efficiently as possible. Get in touch with us today using the contact form below.
SCHEDULE A DEMO
Fill this form out and one of our Green Line Digital executives will reach out to discuss the Green Line Digital Auto capabilities. A digital capabilities demo usually takes about 60 minutes including time for questions and answers.