MEET THE TEAM
Green Line founders, Brent and Steve, both spent years of their career as marketing executives at automotive groups. After experiencing the same frustrations with hidden agency fees, mark-ups, and wasted budgets - they set out to create something better. Green Line Digital Auto was founded in 2016 to improve the way dealers interact with their ad agencies by providing technology, transparency, and results.
Today, Green Line Automotive works with the top dealer groups in the country, managing over $30 million in digital ad spend. With their level of expertise in tech and automotive, Green Line has developed critical relationships with the Google and Facebook partnerships teams to deliver first-class service to their dealers.
Meet our team below or contact us today!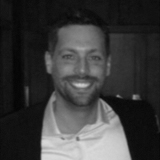 BRENT ROGERS
FOUNDER/MANAGING PARNTER
What happens when passion and professional experience collide? Meet Green Line Digital's co-founder. With over 10 years of professional experience working with dealers, Brent leads client strategy ensuring we accomplish your goals in the most optimized way.
---
brent@greenline.nyc 847-826-3734 (Cell/Text)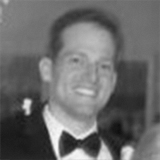 STEVE JURKEN
FOUNDER/MANAGING PARNTER
Steve's primary responsibilities are leading the implementation teams, developing stable processes, and ensuring client campaign success across paid search, organic search, conversion rate optimization, and performance display. He also collaborates with department leaders and clients directly to develop strategies designed to achieve performance media objectives.
He has nearly 15 years of experience in search marketing, and has history working with financial, insurance, auto, retail, business-to-business, ecommerce, CPG, and luxury brands. Steve was born and raised in Milwaukee, WI and graduated from Boston College with dual degrees in Economics and Philosophy. In addition to providing guidance and expertise across performance-based platforms, Steve also has developed two apps for iOS that utilized Objective-C, PHP, HTML, XML, and mySQL and uses that knowledge frequently to help his clients.
---
steve@greenline.nyc917-971-2489 (Cell/Text)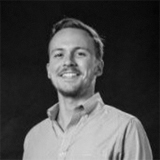 TOM HUZARSKY
VP, ANALYTICS AND TECH
Tom leads the analytics practice for Green Line. Including everything from technical implementation of adtech/martech tools, rigorous statistical modeling, to machine learning, Tom's remit makes him the 'Swiss Army Knife' of the team. His knowledge of the inner-workings of digital marketing helps all of our teams develop custom solutions for media management and analytics tracking.
A veteran of big agencies (Digitas, Wunderman, BBDO), Tom is currently based in San Francisco.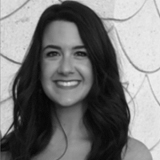 NICOLE LEONHART
ACCOUNT MANAGER
Client communication and spreadsheets are the name of the game for our lead Account Manager, Nicole. She keeps our ship on course and ensures smooth sailing for all of our clients.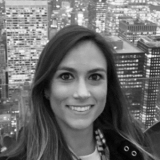 ALLY WALLIS
ACCOUNT MANAGER
Ally Wallis joined Green Line Digital in 2018 as a project manager. Ally works with the Green Line team to oversee and document all aspects of a project and ensure all tasks are completed. She has over 7 years of experience in digital marketing and project management, working for various global agencies and managing multi-million-dollar accounts. Ally is skilled in the areas of project management, marketing strategy, social media, and search engine marketing. She graduated from The University of Texas at Austin with a BS in Advertising.
Ally is based in Dallas, TX and enjoys dining at new restaurants and writing about them for a local Dallas food blog.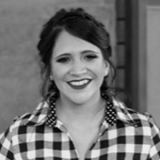 ELAYNA PAAP
SEO DIRECTOR
Creating optimized content and the ultimate user experience are just some of Elayna's SEO powers. She is also a Google Analytics whiz that will ensure all performance and goals are tracked.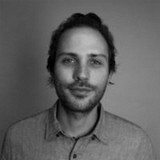 MARK FOLLENWEIDER
SEO DIRECTOR
Mark works with clients to realize and address valuable search behavior. His expertise is in market research, identifying key customer trends across large data sets.
Mark has managed Organic Search and performance-based projects for brands across many verticals. He strives to build meaningful connections between organizations and their audiences across platforms. He graduated from Loyola University Chicago in 2010, with a major in Marketing and a minor in Psychology.
Mark has a passion for nature and the outdoors. Every day he looks for adventure whether big or small.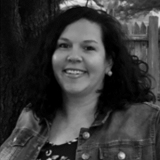 SARA JUNE
ORGANIC SPECIALIST
Rome wasn't built in a day but our SEO Associate, Sara helps make the magic happen by assisting with content updates. Google My Business posts, Yext listings and much more.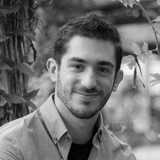 LANDON PERRY
PAID SEARCH DIRECTOR
Landon joined Green Line Digital in 2018 as the Director of Paid Search. He leads the PPC team as they provide best practice management across Search & Shopping campaigns on Google, Bing and Amazon ad networks. He has over 10 years of experience in digital marketing, working for various global agencies and managing multi-million-dollar accounts. In addition to his agency experience, Landon also holds a Master of Business Administration.
Landon is based in the Dallas, TX area and enjoys spending time at the zoo with his son and sipping on a cup of coffee with his wife at local area coffee shops.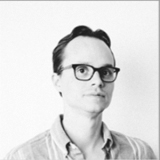 JESSE SMITH
PAID SEARCH DIRECTOR AUTOMOTIVE
Hailing from the great state of Texas, Jesse's experience on Automotive search accounts is vast. During his off time you can catch him learning to code, playing in his band or going on hikes.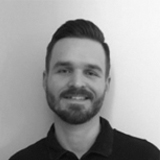 TONY MYERS
PAID SEARCH MANAGER
Tony is a Paid Media Manager at Green Line Digital. He started in the graphic and web design industry but eventually (and happily) switched directions for marketing after so many clients would ask how to get traffic to their beautiful new websites. Over the years he's worked with a wide variety of businesses through agency, in-house and consulting roles. Most notably, Ariat, Nike Eyewear, Camelbak Custom, and large software clients in the Pacific Northwest. He has extensive experience across many different marketing platforms and channels, and understands how to use each one in relation to the marketing funnel and client goals. Most recently, he left Boston with his wife and their chiweenie, in search of warmer weather and larger streets. They now call Dallas, Texas home.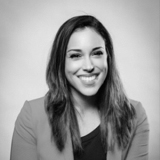 CRISTINA SCHULTZ
PAID SEARCH MANAGER
Cristina Schultz is a paid search manager that has over 7 years experience.
She's worked with numerous agencies nationally and briefly worked publisher side with Microsoft Bing ads. Her experience with automotive clients is vast as well as other retail clients. She is excellent at creating engaging copy while using best practices to ensure accounts are performing better than your competitors.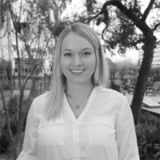 DANIELLE NECKERS
PAID SEARCH MANAGER
Danielle joined Green Line Digital in 2018 as a Paid Search Manager, where she is responsible for supporting strategy development and day-to-day optimizations of paid search, shopping, and amazon campaigns. She holds 5+ years of industry experience, specializing in eCommerce and lead-based initiatives. Though she is originally from the East Coast, Danielle is currently based in Los Angeles, CA where she enjoys avoiding snow and hiking all-year-round.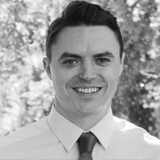 BILL NEISWENDER
PROGRAMMATIC DISPLAY LEAD
Bill is the lead on programmatic display at Green Line. With over 10 years of experience, he is committed to showing the impact of performance display media beyond the click and how this often overlooked tactic can maintain consumer contact and keep the brand in consideration. Bill has worked extensively with clients from retail and eCommerce to hospitality and education.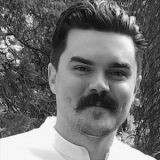 PHILIP JOHNSON
DIRECTOR OF PAID SOCIAL
Phil began exploring paid social in 2012, at a Utah-based social agency during Facebook's early mobile advertising days. While exploring both traditional advertising and other digital mediums, his passion for results-driven strategy and data landed him back in paid social.
Specializing in eCommerce, lead generation, and a full-funnel approach, he continually drives strong ROAS that results in profitable growth for his clients. Some of his past clients include Sweaty Betty, Freshly Picked, and Owlet.
Philip calls the "Silicon Slopes" of Utah his home. He has been residing in Salt Lake City since graduating with his degree in Marketing from Westminster College.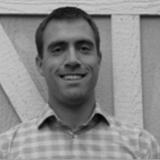 DAN MESSINA
PAID SOCIAL MANAGER
Don't let Dan's calm, cool demeanor fool you. He is a paid social master with over 8 years of experience and a knack for helping cars vanish off the lots.
KEVIN DELVIE
PAID SOCIAL MANAGER
Kevin Delvie is a Paid Social Manager at Greenline Digital. In his early years studying at the University of Utah, he discovered a love for digital marketing and began working with various local businesses to develop their online presence, social media, and paid search strategies. Over the past 5+ years, Kevin has had the opportunity to work dozens of businesses within various niches including HGTV, Freshly Picked, and Daymond John's Shark Group. His specialties include Ecommerce, event marketing, brand development, automated marketing, and lead generation. Kevin has found a lasting passion in his work thanks to a genuine interest in the dynamic world of digital marketing, and a desire to create success for his clients through analytical and quantifiable results. He holds a BS in marketing and philosophy from the University of Utah, and currently resides in Salt Lake City.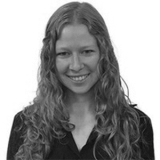 SHANNON GREEN
PAID SOCIAL DIRECTOR
Shannon joined Green Line Digital in 2019 as a paid social director, where she helps lead and implement best practice across a wide variety of social platforms. She holds 6+ years of experience across multiple digital channels and industry verticals, with particular focus on retail eCommerce. Born and raised a New Yorker, Shannon loves to try new restaurants and explore new neighborhoods in her ever-changing hometown with her husband and friends.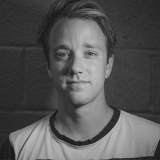 CAMBER WEISS
PAID SOCIAL MANAGER
Camber started his career in Social Media advertising in 2011 in New York City, focusing in organic and community management but his analytical background quickly drove him the Paid Social sphere. As a Paid Social Manager, he has helped brands such as Mercedes Benz, AT&T, and Mattress Firm among others, develop full-funnel Social Media campaigns driving strong growth across key business metrics from brand awareness to site traffic to conversions, sales, and leads. Camber currently resides in Salt Lake City, UT where he can be found exploring the outdoors or enjoying live music in his free time.